SJW is thrilled to offer a variety of jazz programs this summer. You're certain to find one that suits your needs and location; just click on the tiles at right to learn more.
In-person programs
It's time to play again! If you live in the South Bay of the San Francisco Bay Area, come join us at one of our In-Person Ensembles: Combo Camp, a fun small group performance program for young musicians who are interested in jazz, or who have a lot of jazz experience already. Join us for the morning session or in the afternoon. Combo Camp is all about playing in a small jazz group, in-person, with other musicians at your same level.
Online programs
Our online camps are a ton of fun, and very effective at helping you improve your jazz playing — no matter where you live in the world! Jazz Camp Online is perfect for young musicians age 18 and under, and Jazz Institute Online puts adults together with some of the top jazz artists working today (advanced young musicians aged 17 and under accepted by audition only).
Hybrid programs
You can extend your online jazz experience by adding an In-Person Ensemble: the Evening Combo Option offers a small group in-person performance program to the evenings after your Jazz Camp Online or Jazz Institute Online classes. Sign up for one of our online programs and the Evening Combo Option and get the best of both worlds!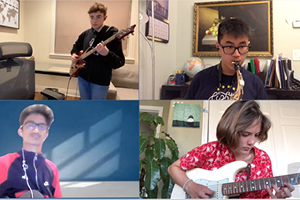 July 8 - 12, 2024 For ages 12 and up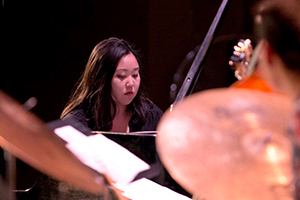 July 28 – August 2, 2024 For adults age 21 and over